1001 Alum Bay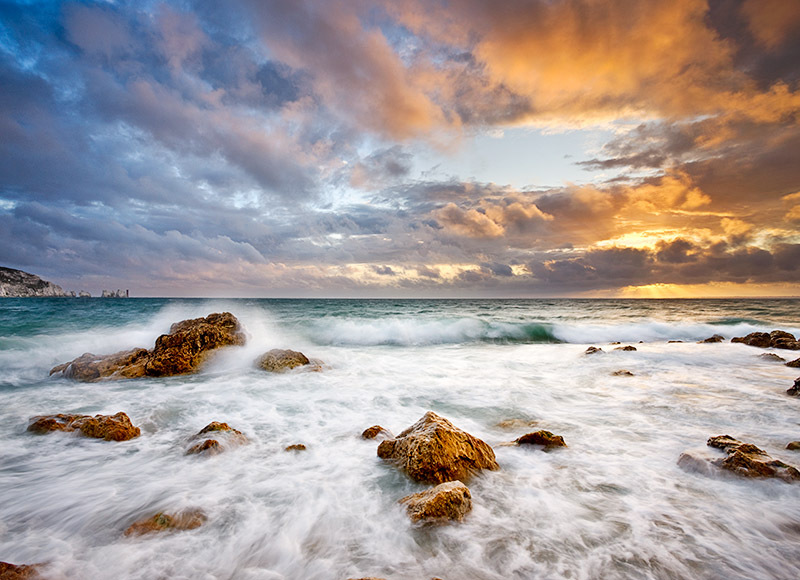 I am clumsy - very clumsy. I can break anything. My friend sold me his mountain bike 15 years ago. A Trek 930, shiny red & black - pristine it was - good as new, even though it was a couple of years old. Within 6 months I had broken every component on it... and not by trying to get 'big air' or anything either; just by being clumsy.

Taking this photo I thought I had finally managed to do the same to my camera. No more than two minutes after arriving it was dripping salt water as the high tide crashed around me. I was wiping the lens after every shot while 25mph gusts covered it and me in more spray.

Thankfully though it looks like Canons weather sealing is a bit better than my butter fingers!