1029 The Old Mill Pond Wootton Creek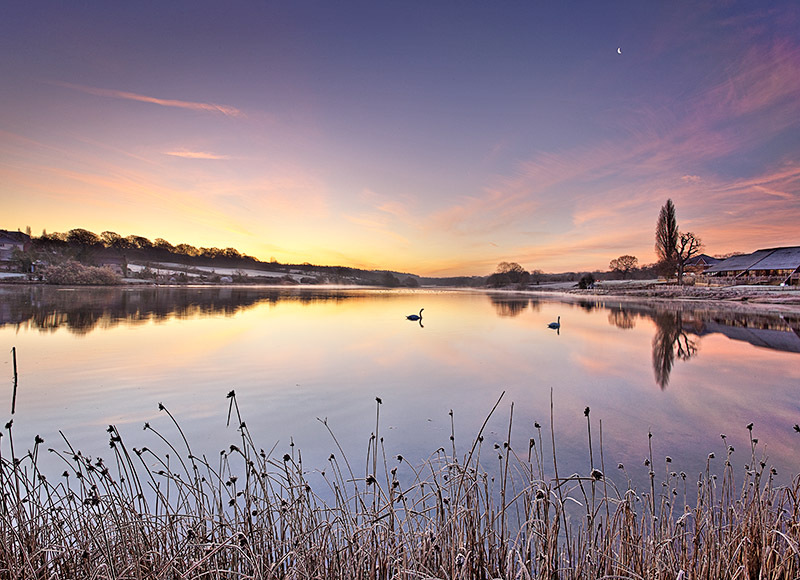 Well, there may not have been much snow on the Isle of Wight (yet!), but I have made the most of the recent cold snap.

I captured this frosty scene of Wootton Creek last Friday morning (11th December 2009) just before sunrise. I thought I was lucky having the crescent moon in the perfect spot, but then the two swans swam into place and made my day!